Login Enterprise
for VMware Horizon Virtual Desktops
Improve VMware Horizon service delivery and control costs
Login Enterprise provides specialized capabilities to better manage your VMware Horizon VDI environments. Achieve better control with a single solution that monitors performance, cost, and capacity from the end user's perspective and end-to-end.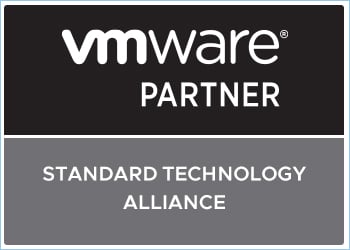 Login VSI is a proud VMware Technology Alliance Partner and our flagship solution, Login Enterprise, is also used internally by VMware development and support teams. Login Enterprise is a perfect complement to your existing VMware solutions.
Trusted by Login VSI Customers: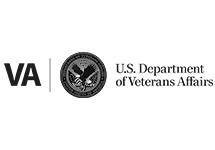 Proactively Hunt for Issues
Proactively detect VDI user experience issues and pinpoint the root-cause quickly and efficiently. Continuously test VDI user experience and baseline through synthetic simulation.
Measure all aspects of VMware Horizon user experience including availability, login time, and application performance

Isolate the root cause of VDI slowness from virtual desktop, storage, network, applications and more

Leverage built-in alerts and be the first to know of user experience issues
Predict trends over time to get ahead of creeping degradation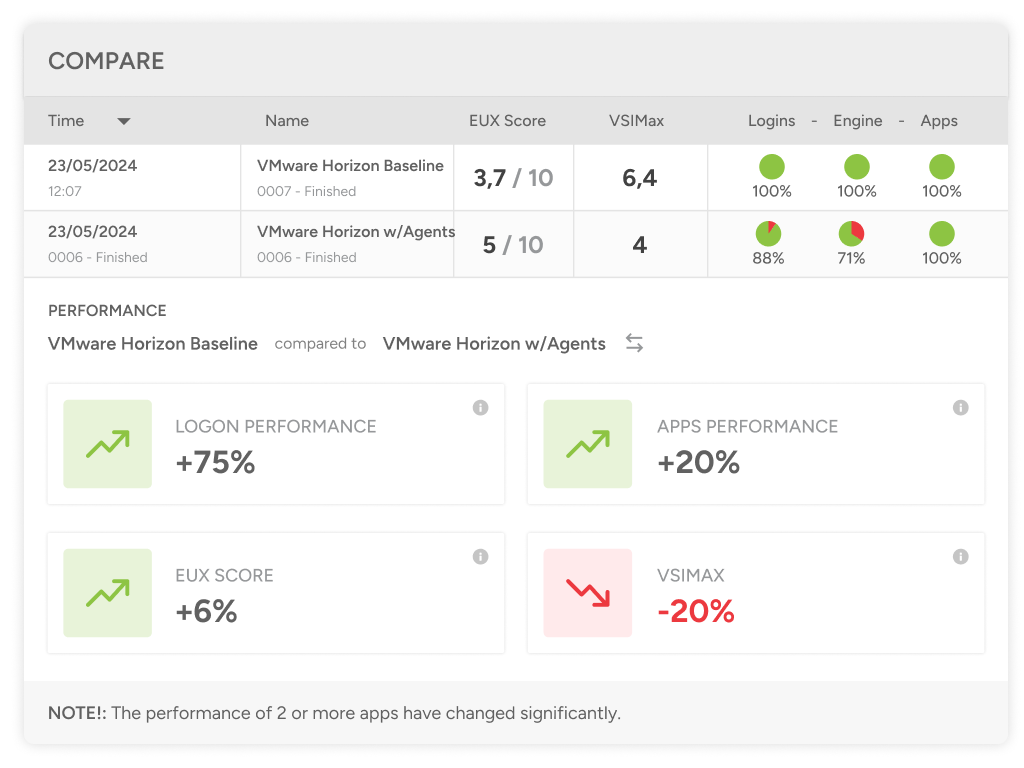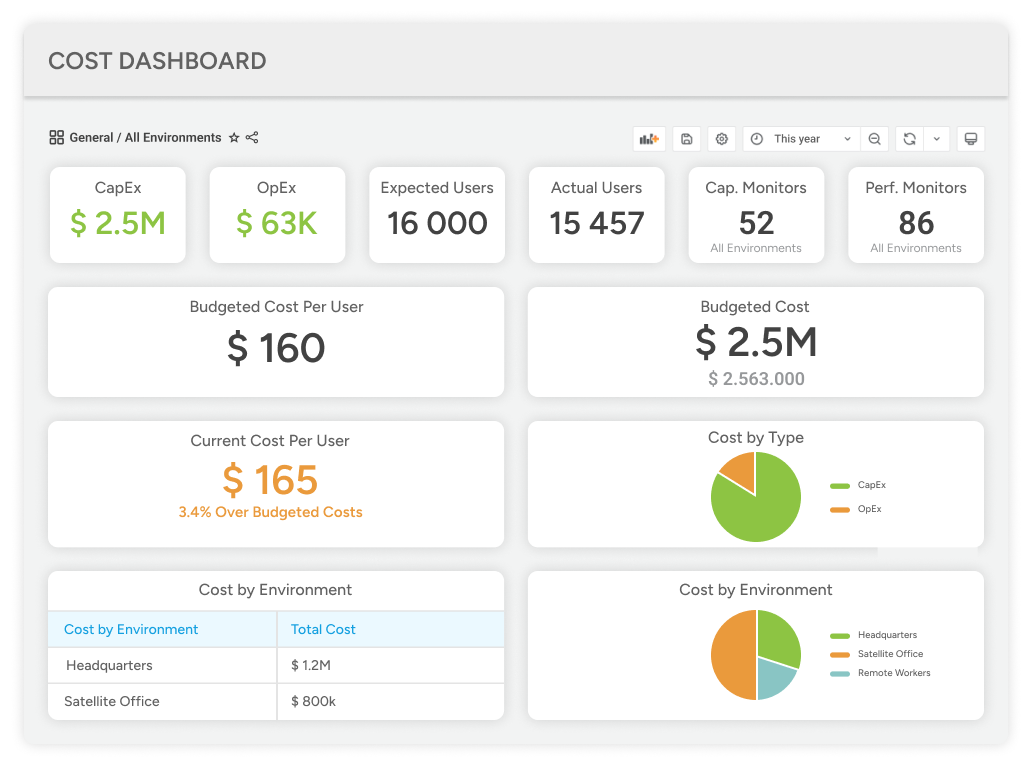 Gain deep insights so you can make smarter financial decisions without compromising end-user experience. Analyze and assign costs between compute, network, storage, application, and security layers.
Forecast run, CapEx and OpEx costs; reducing the risk of surprise cost overruns

Understand the cost impact when moving to the cloud or changing any component in the stack

Evaluate usage and infrastructure to identify cost savings in real time

Compare optimization strategies to bring down the cost per component
Plan capacity wisely by forecasting when hosts and guest VMs will run out of resources. Use built-in capacity planning reports to forecast how many more users can be added to each host.
Confidently add more users to a current environment while maintaining consistent performance

Get insights for VDI right-sizing and optimization

Detect when newer hardware or upgrades might be needed to maintain/optimize existing environments

Evaluate whether existing environments will support newer operating systems, runtimes, or business-critical application upgrades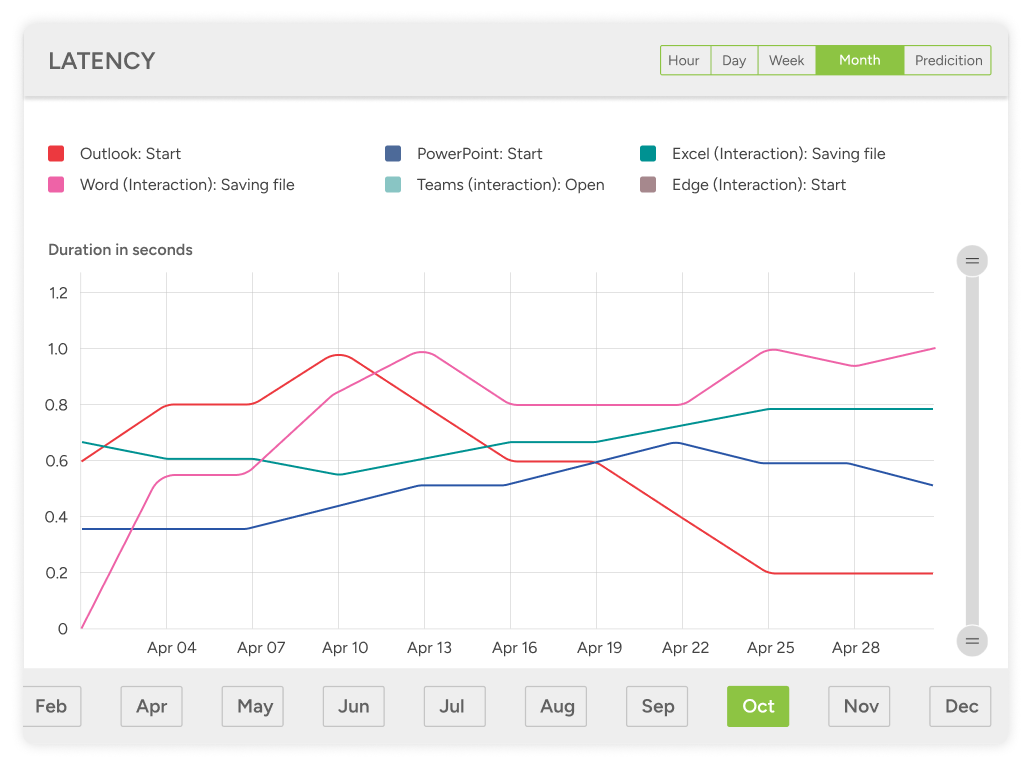 Troubleshoot Slow Logins and Application Performance
Simulate user logins and application workflows to catch issues before real users are affected. Go beyond application launch with detailed workflows actually simulating user actions.
Test login and application performance 24x7

Measure time taken for every step of the logon process

Detect which step of the login process is causing slowness, including display protocol connection, GPO processing and profile load

Establish baselines and compare user experience across locations
Partnered with Industry Leaders:










Schedule a 1:1 expert-led demo today
See yourself how Login Enterprise can empower you to:


Optimize Performance: Harness data and benchmarks intelligently to deliver the best performance.
Streamline Operations: Reduce friction, enabling faster change cycles and issue detection.
Minimize Risk: Transition confidently during planned migrations or when adopting new technologies.
Boost Confidence: Consistently deliver reliable end-user experiences.
Are you prepared for the future of EUC performance? Schedule your demo today and unlock a whole new level of performance.